On 21st June 2017, over 200 urban freight stakeholders from London, the UK and Europe gathered in London's Guildhall for the final FREVUE conference.
The FREVUE Final Conference was the opportunity for all the FREVUE partners to share their experience and to present the results of the demonstrations in eight European cities (Amsterdam, Lisbon, London, Madrid, Milan, Oslo, Rotterdam & Stockholm) and the results of the research activities.
All presentations are available here.
The programme conference is available here.
The results brochure is available here.
The participants also had the opportunity to have a look at several electric freight vehicles which were exposed in the courtyard of London's Guildhall, from small vans to larger trucks.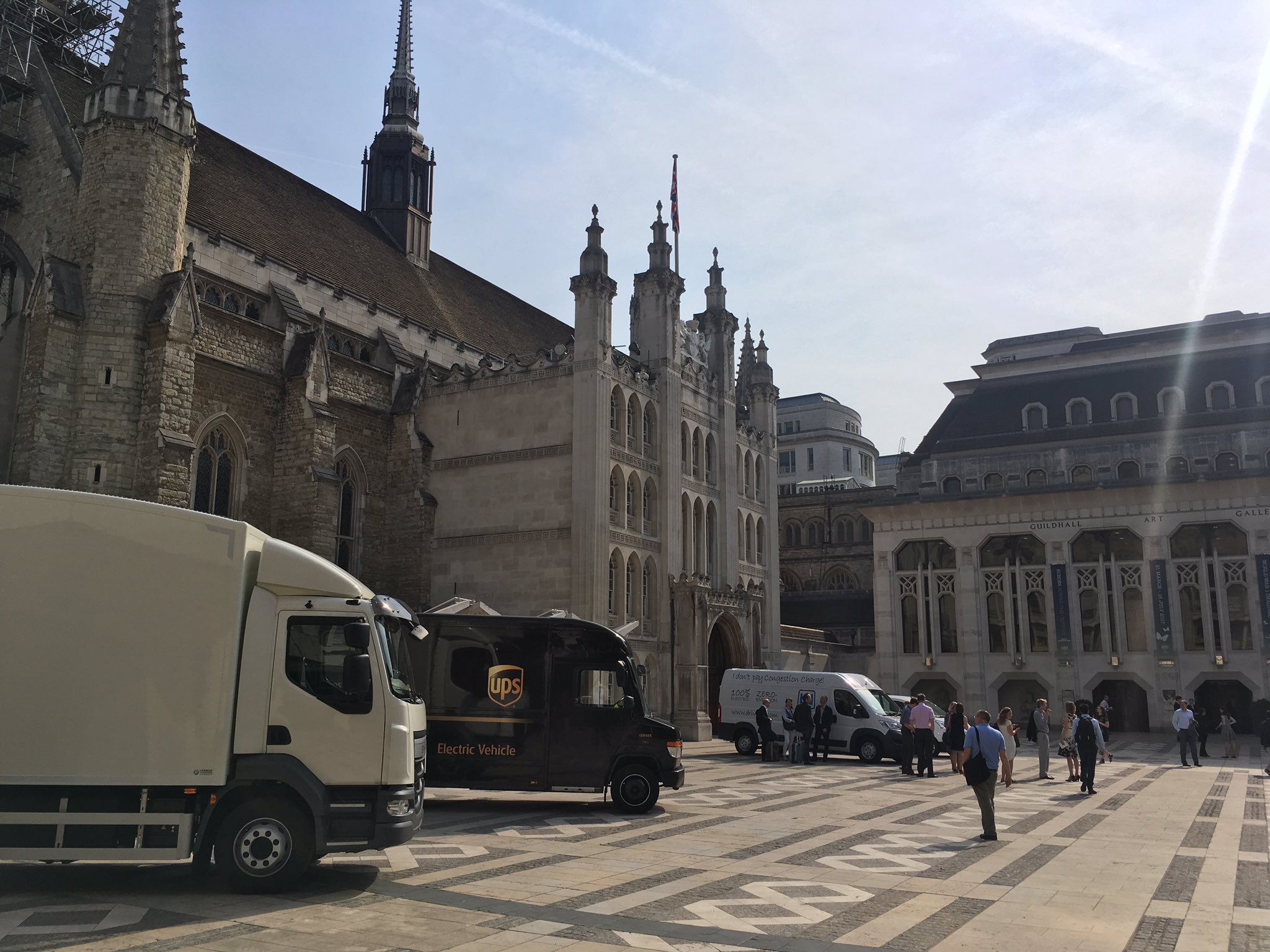 Finally, the video clip that was shown in the opening of the conference is now available on YouTube: