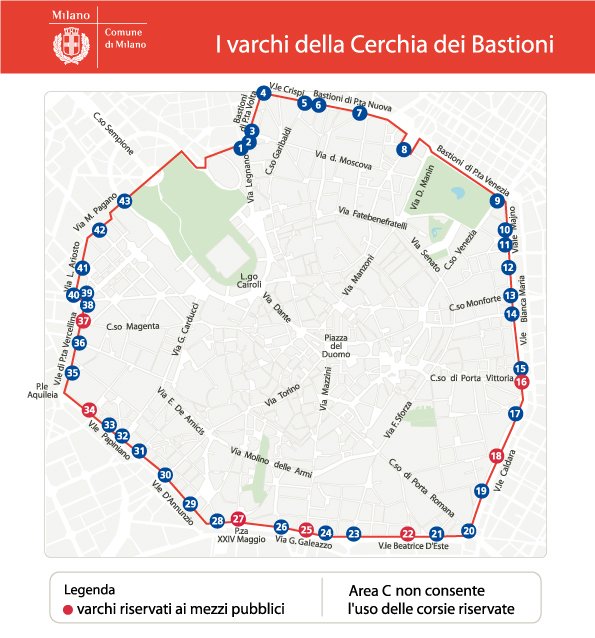 The Area C – also known as Cerchia dei Bastioni – is the area located in the very centre of Milan. Since 2012, the access to this central zone of the Italian city is regulated. With the start of the new year, the rules of the access regulation scheme are changing, with in particular, an effect on electric freight vehicles.
The new regulations will come into force as of February 13th 2017. After this date, the diesel vehicles Euro 4 and Euro 3 which were allowed (with a particulate filter) will be banned from the Area C (with a few exceptions for a limited time). The vehicles using one of the following fuel: LPG, CNG, bi-fuel and Dualfuel will be allowed in the centre but will have to pay a fee of 5€.
Additionally to these 'general' rules, two rules are of particular interest for the freight operators using electric trucks and/or vans. Access to the zone will be allowed to electric freight vehicles between 8.00 am and 10.00 am, while the access to the Area C during this time window will be denied to all other freight vehicles. In addition, hybrid electric vehicles will still have a free access to the central area of Milan, until October 2019. Finally, it should be noted that all vehicles longer than 7.5m are forbidden from the centre.
For more information: follow this link.